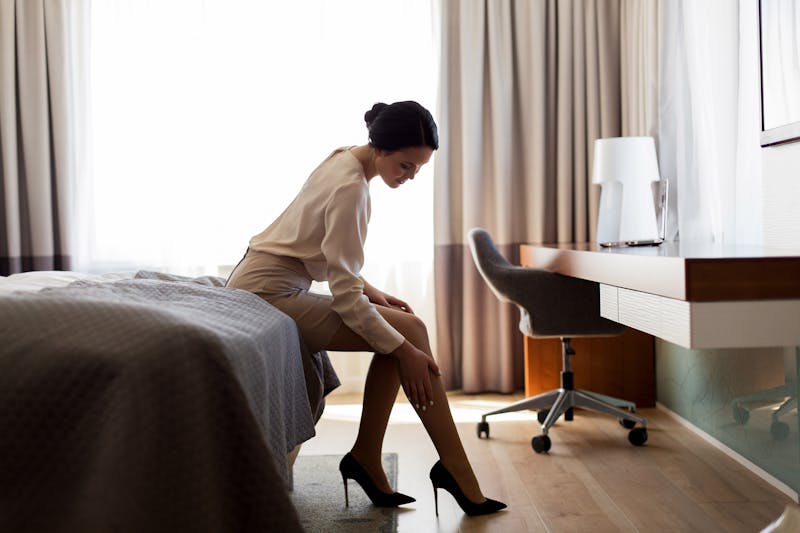 Have you spent years wearing pants to hide varicose or spider veins on your legs? Maybe you even tried self-tanner or body makeup to cover them.
No matter how young you are or how youthful you feel, nothing can bring you down like having to constantly cover your legs to hide varicose veins, raised—bumpy and distorted blood vessels that appear above the skin.
To put it simply, varicose veins aren't pleasant.
Barbara Norr first noticed varicose veins at age 19 and was later treated at Vein Specialist Centers in New Jersey. "Genetics was the cause of my varicose veins," she said. "My dad had painful varicose veins, and I inherited them."
Although Norr said she never took the time to "hide" her varicose veins, she said, "They were unsightly and painful and that prompted me to seek help."
Sometimes you need to do more than hide them, especially if they've become painful, which could indicate a higher-risk, circulatory problem. The only way to make those pesky varicose veins go away is to undergo minimally invasive treatment.
Here's nine things your doctor hasn't told you about varicose vein treatment:
1. Home remedies don't work, but lifestyle changes may help.
You may have tried Horse Chestnut, CBD, essential oils, garlic, witch hazel or even massage to eliminate varicose veins. Although those sound like promising and convenient treatments, natural remedies may help with symptoms, but only medical treatment will eliminate varicose veins. Lifestyle changes, such as exercising regularly to remove toxins, eating a healthy diet, wearing compression stockings, elevating your feet and avoiding tight clothing can complement treatment.
2. An ultrasound may be needed for an accurate diagnosis.
Imaging is important before varicose vein treatment begins. The primary tool for diagnosis of venous insufficiency is an ultrasound, which provides vital information about the underlying diseased veins and helps identify the best treatment options. A duplex ultrasound is one of the most important tools in vein treatment because it allows the doctor to explore beneath the surface of the skin and accurately diagnose symptoms of venous insufficiency.