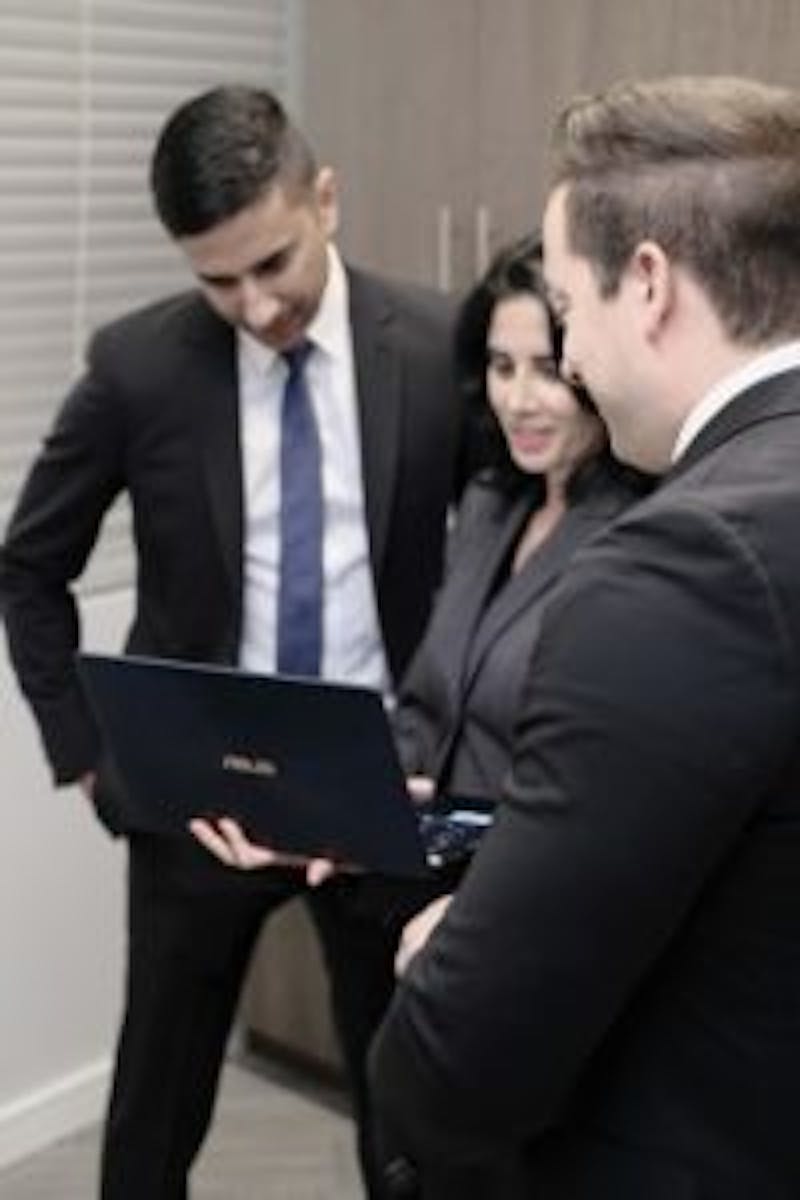 IVY TRAINED VEIN DOCTORS | TOP RATED VEIN CENTER| SPIDER AND VARICOSE VEIN TREATMENT CLINIC
What Are Varicose Veins?
Varicose veins occur when the superficial leg veins become enlarged and overfilled with blood. The condition affects approximately 30 percent of all adults with a greater presence in women. Symptoms may include the following:
Leg pain
Heaviness
Leg cramps
Swelling
Skin discoloration or leg ulcerations
In severe cases, ulcers form over diseased veins that can become infected or bleed. It is important to understand that varicose veins are not always visible and long term effects from untreated disease can still be serious. Because of this concern, varicose veins should be evaluated by a qualified vein specialist.
What Causes Varicose Veins?
Blood is returned to the heart by a network of veins throughout the body. There are both superficial and deep veins within this network, however superficial veins are vulnerable to the chronic stress of being on our feet so much. Within all types of veins, blood is prevented from falling backwards with gravity due to muscle function and valves. When the valves in your veins become dysfunctional, the blood accumulates in the legs causing swelling, pain and heaviness. The potential risk factors for varicose veins include:
Genetic predisposition
Standing or sitting for prolonged periods of time
Aging
Obesity
Pregnancy
Treatment is essential if you are experiencing symptoms such as leg pain, leg swelling, skin discoloration or restless legs. The treatment can be as simple as appropriate lifestyle changes and compression stockings. However, for some patients, conservative measures can be insufficient and additional treatments may be warranted. Vascular treatments including those for veins should only be performed by a board-certified vein specialist. Our article today reviews the latest innovations for vein treatment in NJ.
What Doctor Treats Varicose Veins?
A vein specialist is a doctor that specializes in treating varicose veins and the underlying condition, venous insufficiency. Ideally, your vein doctor in NJ should have completed formal training in endovenous procedures during his/her residency and fellowship training. Qualified vein specialists will possess a training background in vascular surgery, interventional radiology or interventional cardiology. A recognition of competency is achieved with board-certification in one of these specialties and should be readily available to discerning patients. Other specialties including pain management, internal medicine, or family medicine do not hold any formalized training in surgical or minimally-invasive endovascular procedures. Their board-certifications are well deserved, however not in the treatment of varicose veins.
Minimally Invasive Varicose Veins Treatments
Modern vein treatments are non-surgical and can be performed directly in the office using minimally-invasive techniques. Anesthesia is not required or recommended for these procedures. Our favorite techniques include:
Why Princeton Vascular Center?
Our Vascular Center is a state-of-the art diagnostic and treatment center for spider and varicose veins. At our vein clinics in NJ, our physicians are all board-certified in the management of vascular disease. Our lead clinical physician is Dr Alissa Brotman-O'Neill who has been consistently named to Top Doc in SJ Magazine, NJ Top Doctors, Talk of the Town, and Compassionate Doctor on Vitals. As President-elect for the New Jersey Vascular Surgical Society, she is committed to remaining up to date on all the latest research and technologies in the treatment of vein disease. For more information, please schedule your spider vein and varicose vein consultation today at www.veinspecialistcenters.com.